The Best Gourmet Burgers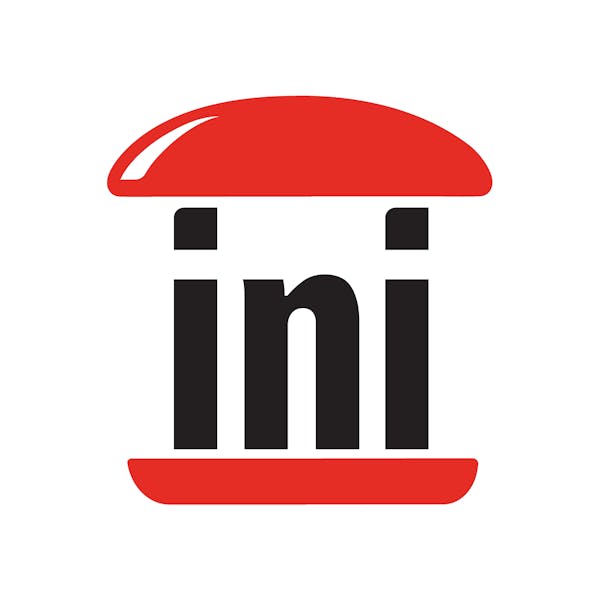 The Best Gourmet Burger Chain from Northern California: iniBurger
Where gourmet burgers intersect with halal, you'll find iniBurger! Offering burgers and more, it's a new kind of fast-casual restaurant chain in Northern California, with locations in Fremont and Pleasanton. iniBurger has plans to expand nationally – be on the lookout!
iniBurger incorporates high quality ingredients with inclusive options for everyone. Whether you require Halal food or you are on a vegetarian diet or you're someone who appreciates gourmet fast food, there's something great that you can enjoy on the iniBurger menu.
The Top 8 Reasons Why You'll Love iniBurger
1) iniBurger food is 100% certified Halal
iniBurger is one of the few fast-casual chains that offers a 100% certified Halal menu. Every item on the menu is certified Halal so you can trust the quality of the ingredients, including the high quality proteins like the angus beef and hormone free chicken breast.
2) The burgers are made of high-quality Angus beef
Angus beef guarantees a perfectly moist and juicy burger, as a result of the beautiful marbling throughout the meat. Taste the difference yourself at one of our locations in Northern California!
3) There are two burger patty sizes to satisfy your cravings (B'igi & Mini Burgers)
To stay true to our value of offering customization, iniBurger features two patty sizes: 1/4 pound B'igi and 2.5 oz Mini Burgers
B'igi burgers have 1/4-pound (4 ounce) patties. You can customize your toppings to suit your tastes or choose from one of our chef inspired styles. If you like smoky flavors, go for a Western BBQ with BBQ sauce, cheddar cheese, turkey bacon, and onion ring as your toppings. If you like heat, try the MexiCali with our ini Spicy Sauce, Pepper Jack Cheese, Lettuce, Tomato and Jalapeño as your toppings.
The Mini burgers have 2.5-ounce patties in beef and chicken. You can think of these as gourmet sliders where you can order them in groups of 2, 3, 6 or even our 12 pack, where we enjoy a dozen gourmet Mini burgers made iniWay you like. You are free to mix and match our Mini burgers to try different combination so burger styles to satisfy your every craving!
4) The chicken is natural, free-range, antibiotic-free, and cage free
iniBurger offers multiple chicken sandwiches, including a Malibu Bae Grilled Chicken, Crispy Chicken, and our famous Nashville Hot Chicken.
We use the highest quality chicken in our sandwiches so you can feel good about your meal. Our chicken is completely natural containing no antibiotics. The chickens are raised free range, cage free. Have your chicken sandwich quilt free, made iniWay you like.
5) iniBurger offers more than just burgers
Fries, onion rings, sweet potato, mac and cheese bites, nacho fries, and bacon cheese are all the various sides on offer at iniBurger.
iniBurger also offers chicken wings and chicken strips, with a ton of different sauces. Buffalo, BBQ, sriracha, mango habanero, ranch are all available and off the charts delicious.
Finish your meal with a dessert, or a milk shake including vanilla, chocolate, strawberry, and mint chip.
6) iniBurger offers keto and low carb options
Swap out the burger bun with lettuce if your heart desires! Enjoy a Caesar salad, garden salad, or coleslaw if you're watching your carb intake. Add a patty for extra protein.
7) There's more on the menu for vegetarians other than just salad
Try a Falafel patty or Impossible patty to satisfy your burger craving while staying completely meatless. Both options come with unique toppings.
The Falafel burger gets topped with a tahini sauce, lettuce, tomato, and pickles. The Impossible burger comes with ini Sauce, lettuce, tomato, pickles, and onions. Additional toppings can always be added!
8) iniBurger gives back to the community
iniBurger supports all genders, faiths, and beliefs, operating as an inclusive business. A portion of all profits are donated to community causes in the neighborhoods in which iniBurger operates.
iniBurger is unlike any other fast casual burger chain
What makes iniBurger different is our commitment to high quality 100% certified Halal ingredients delivered in a unique way.
Not only does iniBurger offer custom toppings as well as sides and desserts galore, but we give you the option to choose between two patty sizes so you can enjoy multiple flavor profiles in a single sitting. By offering you the option to have a full size 4-ounce patty burger or multiple mini burgers, you can satisfy your every craving! Mix and match styles of toppings so your taste buds beam with joy.
iniBurger is expanding, look for a store near you or contact us on where you think the next iniBurger location should open.